About us
We invest and develop – with experience and expertise.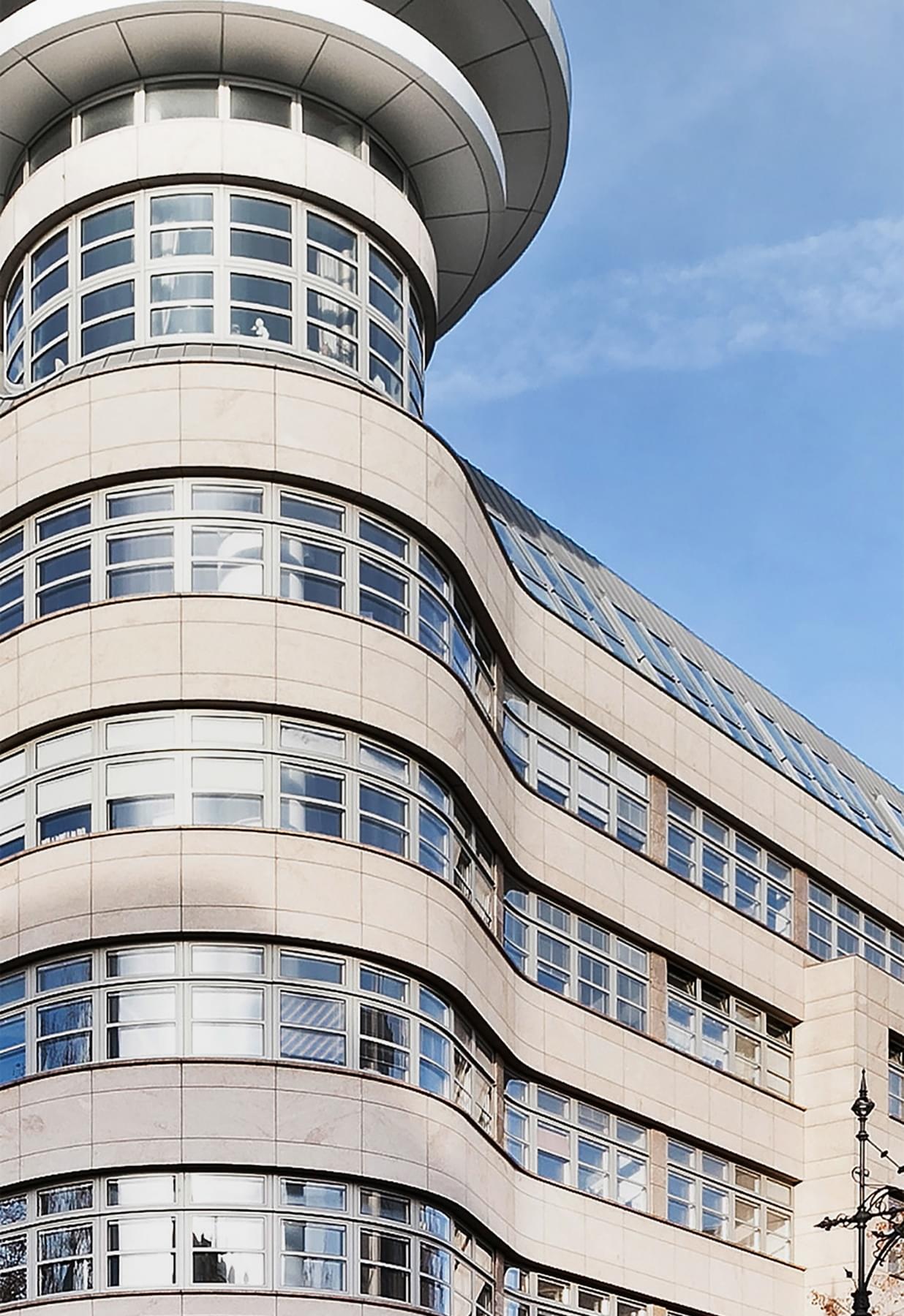 Who we are
A company that approaches projects holistically. With success.
The Jachimowicz Group Berlin (JGB) is a high-performance family business with in-depth professional, business and legal expertise. For the past 30 years, we have been taking real estate very seriously – acquiring, developing and managing properties with smart, success-oriented concepts. Our commercial and residential projects are located in major German cities – with a focus on Berlin, Leipzig, Dresden, Hamburg and North Rhine-Westphalia. Designed to suit the surroundings, projected to increase value and oriented towards high returns.
What makes us stand out
Responsibility and vision in the way we think and act.
As independent premium project developers, we always strive for perfection in the way we do business – in harmony with social values. We always keep an eye on the big picture and take tomorrow just as seriously as we do today – whether for ourselves or for third parties.
We are committed to the common good – in everything we do. In accordance with ESG criteria, here at JGB we make sure we act in an environmentally friendly, socially responsible and respectful manner and in cooperation with all stakeholders. With mutual respect – in the interest of long-term values and success.

Planning ahead is our job. We look at every property from a future perspective, making sure to incorporate innovations early on. Energy-efficient, climate-friendly and fully digitised are the market advantages that pay off – also for the future.

Ethics go beyond the mere fulfilment of minimum standards. That's why JGB is constantly reviewing the ethical foundations of our corporate culture. Legal compliance serves as the basis, with humanistic values and social discourse to guide our actions.
Our principles
The five dimensions of success.
Success has prerequisites. And good business follows clearly defined principles. JGB combines professional expertise with invaluable experience: we bring together sustainable strategies with the best possible returns – and market opportunities with the right relationships. Always flexible. Always keeping the channels of communication open.
Real estate development is a question of selection and strategy. Based on this premise, JGB examines the data for the micro and macro location of each property and takes economic, legal and tax factors into account – for targeted investments.

Income return is the result of the right decisions. We are clear on this: as it is an investment, real estate needs to generate the best possible profits and do so sustainably. We focus on promising properties and always make the most of new opportunities – smartly and quickly.

Every project has different requirements – and demands different types of expertise. That's why we draw on our strong network of lawyers, auditors, tax consultants, architects, engineers and communications managers. Good contacts who deliver excellent results.

With the right skills, you can make the most out of anything. That's why we not only manage our own JGB portfolio, but also let other investors benefit from our many years of expertise in asset allocation – both nationally and internationally.

Only values that endure can also consistently create added value. This sustainability approach defines JGB's business activities: we focus less on short-term profits and more on long-term success – with a responsible balance of risk and opportunity.